Without you, there is no SU
Volunteers are the heartbeat of SU Australia ministries, and we are so grateful for each and every one of our volunteers who give so generously of their time and resources to make a difference for children, young people and families.
Whether your support is prayerful, financial, practical or through advocacies of our ministries – we couldn't do it without you. Thank you!
Here's just a snapshot from a few of our incredible volunteer leaders over recent months to give you just a taste of what's been happening.
Action a-plenty in the Busselton wilderness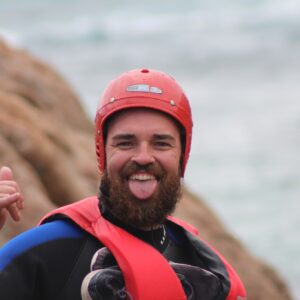 Campers and leaders enjoyed a weekend of jam-packed outdoor fun at South West Adventure Camp. They enjoyed canoeing, coasteering, hiking, and sitting around the campfire singing worship songs in fellowship and community.
One of our amazing volunteer leaders summed up the mission of SU Australia well with this line: "It was amazing to see such a diverse group of teens have such a desire to seek God and know more about him."
We couldn't agree more!
Volunteer Spotlight – Carson
Carson, a first-time team leader at our Balnarring SUFM beach mission in Victoria, shares a little bit about why he volunteers with SU Australia.
"Every year after Christmas, we run the holiday program for children and families at the Caravan Park next to Balnarring Beach [in south-east Melbourne]. In the morning, we have lots of fun activities and skits to help the younger children explore the stories in the Bible. In the evening, we invite the youth to dive deeper into the Christian faith in this challenging world. I love the drama skits, the laughter with the kids, and the sense of community. But recently, I've really enjoyed the times when the leaders share their faith journey and testimonies with the youth.
As an introvert, leadership does not come naturally to me. But when God called Moses to lead the Israelites, He did not call the perfect leader but the imperfect, and He provided Moses with all the things that he needed so that he could not boast on his own strength but God's alone. This inspired me to step out of my comfort zone and learn to depend on God."
Thank you, Carson! Keep up the great work!
Dad's and their sons cook up a storm at SU GENTS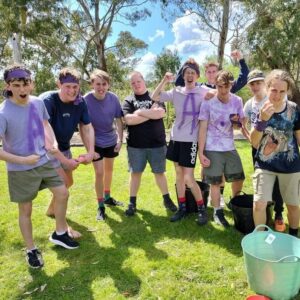 At a recent Father and Son GENTS Camp, one of the dad's came away raving about the weekend and gives a special shout-out to SU's volunteer leaders for making room to build connections between fathers and sons.
"The camp was an absolute highlight for connecting with my son. It was an extremely bonding experience and I was given the foundation to speak to my son and share things on a deeper level… I'd especially like to thank all the leaders for their hard work – we sincerely hope to return next year."
We completely agree with that comment – our volunteers are amazing!
Volunteer Spotlight – Sammy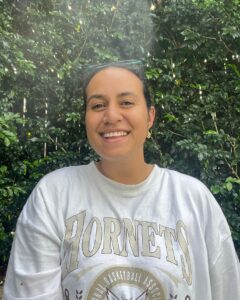 Sammy's been a leader at SMASH Camp on the Sunshine Coast for 3 years, and has been doing some awesome work with young campers through this program.
"One of the biggest reasons I keep coming back to SMASH camp is the culture! What we have is incredible, unlike any other youth camp I've been a part of. The camaraderie between the leaders is so encouraging and you can see the flow-on impact that has on the kids. It's a space where everyone feels valued and can just be comfortable being themselves and know that they are safe and loved. Not only loved by the leaders but loved by God.
My favourite memory from SMASH 2022 was actually at the aqua fun park. We had a young camper who was experiencing a lot of anxiety and had decided that she was just going to sit out and watch. We chatted and slowly worked our way through putting a life jacket on and dipping our toes in the water. After 10 minutes she was right in the thick of it running around on the course with her friends. Afterwards she told me she had the best time! Personally I know anxiety has stopped me from doing so many things so just being able to support her in breaking through that wall was my biggest highlight."
Thanks for putting your hand up to be involved, Sammy! You're an inspiration.
Do you have a story to share about your volunteer journey with SU? We'd love to hear from you. Email our team at
STORIES@SU.ORG.AU
.